Our office
Drivalia is proud to be expanding further with the of our latest office at Valencia airport in July 2017. We are excited to be bringing the quality of service for which we have become famous to Valencia airport and to be offering all inclusive car hire at Valencia airport.
In our office at Valencia airport you will find a car rental service with the usual friendly and efficient staff who will be only too happy to advise you and help you with everything you need. Drivalia offers a free courtesy shuttle bus service which will collect you from Valencia airport and transport you for a short and comfortable ride to our facilities just the other side of the motorway.
At Drivalia we aim to make your car hire collection procedure as easy and fast as possible without unnecessary delays. We also have a rest area for your companions to use if they wish whilst you complete the simple formalities.
Contact Drivalia in Valencia
Drivalia Valencia
Valencia Airport
Calle Aviacion 64, 46940 - Manises - Valencia
+34963122221
+34670352480
Twitter @Drivalia
Facebook Drivalia
How to locate Drivalia at Valencia Airport
Once you arrive at Valencia airport and have collected your baggage follow the signs to the departures area. Once there, exit the terminal building and walk to the left where you will see a sign "info point". This is where the Drivalia bus, which will be clearly identified with our logo, will meet you. The shuttle service runs regularly throughout the day taking clients to and from the office and so if there is no bus on arrival don´t worry, it will be with you soon. Our uniformed driver will take you the short journey of approximately 4 minutes to the Drivalia office to collect your car.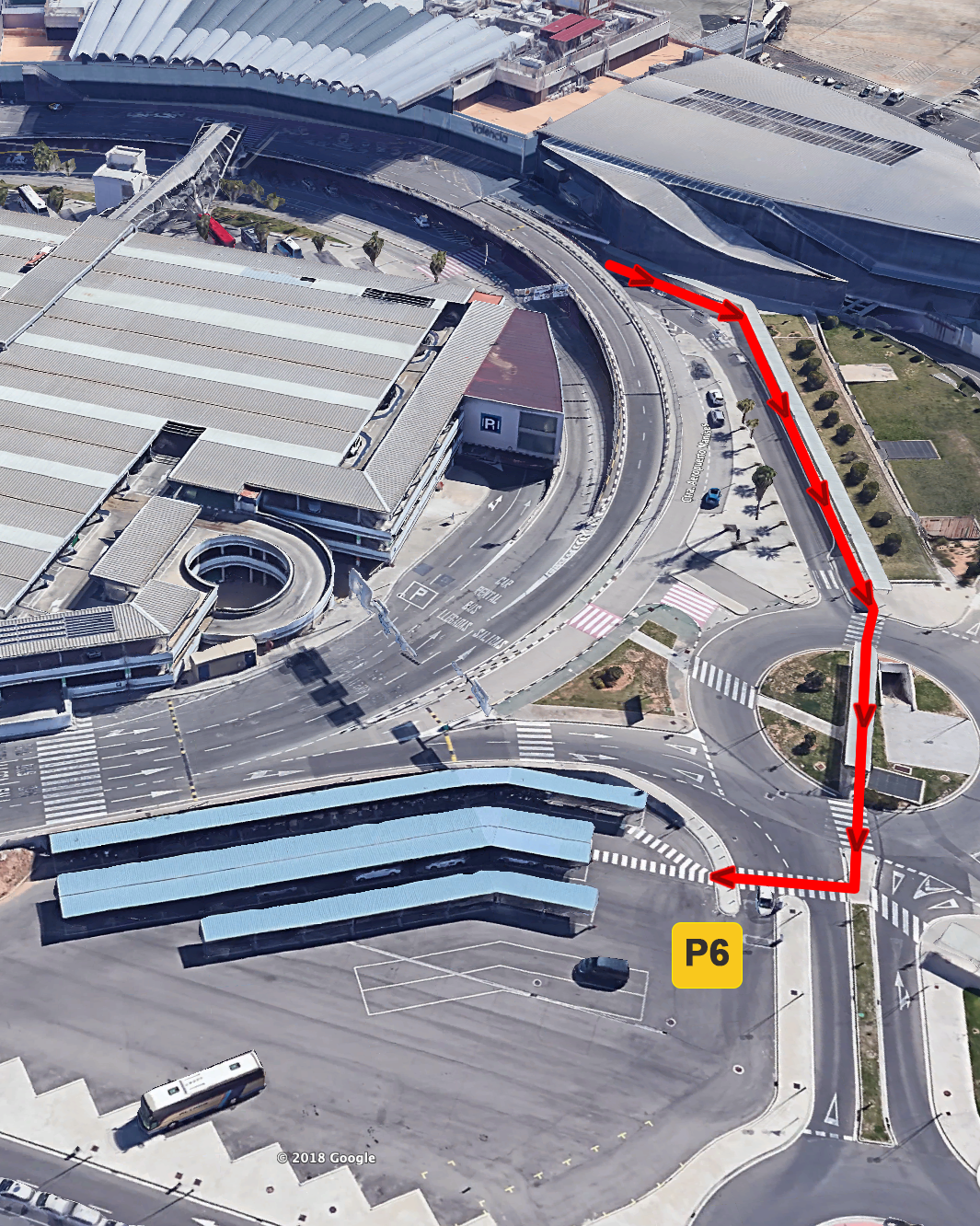 Download here Drivalia Valencia car return instructions.
DOWNLOAD INSTRUCTIONS